It took only one edition to the Paris International Fantastic Film Festival to win recognition as a cinephile must-go in Europe.

Continuing along this stimulating success (4,600 members of the audience during the five-day event), the team from the Paris Cinema Fantastique settles down again at the Gaumont Opéra Capucines for the 2012 edition with TITANIC ambitions!

From next November 16 to 25, horror-fantasy movie lovers will revel in an avant-garde, dense and surprisingly programming, mixing future classics and cult films of the past.

Before the final grid, here are the first titles which will be screened in the 2012 edition:

THE ABCs OF DEATH
(Collective Work - USA - 2012 – FRENCH PREMIERE)
26 international directors illustrate an alphabet of Death with madness and virtuosity. Probably the most extreme and ambitious film sketch ever made!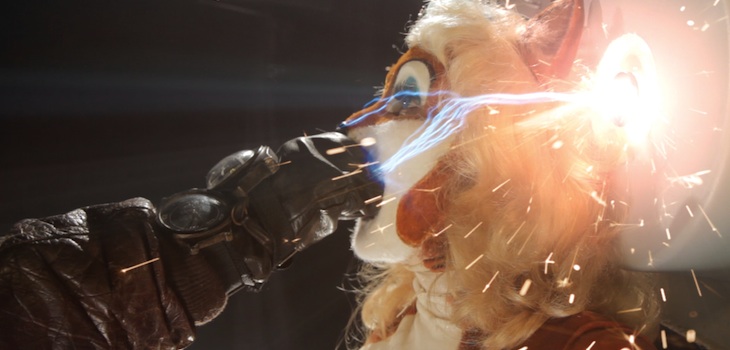 SILENT HILL: REVELATION 3D
(Michael J. Bassett - France / USA - 2012 - EUROPEAN PREMIERE)
A new and highly anticipated adaptation of the cult video game Silent Hill saga.
From the director of Wilderness and Solomon Kane.
V / H / S
(Adam Wingard, Ti West, David Bruckner, Joe Swanberg, Glenn McQuaid, Radio Silence - USA - 2012)
A sketch film that blows out the codes of found footage with an insane punk rock energy. A pure experiment conducted by the most singular directors of the American horror-fantasy world.
IN THEIR SKIN
(Jeremy Power Regimbal - Canada - 2012 – FRENCH PREMIERE)
A "home invasion movie" that keeps you constantly under pressure. Stronger than Funny Games?
DOOMSDAY BOOK
(Kim Jee-woon Yim Pil-sung and - South Korea - 2012)
The end of the world as seen by two of the brightest South Korean filmmakers of our time.
A story in three apocalyptic parts.
CRAVE
(Charles de Lauzirika - USA - 2012 – FRENCH PREMIERE)
A paranoid thriller between Bullet Ballet by Shinya Tsukamoto and Taxi Driver by Martin Scorsese. Beautiful and cold as death.
CITADEL
(Ciaran Foy - Ireland - 2012)
A powerful tale of terror on urban distress and loneliness.
An instant classic to side with the masterpieces of Clive Barker.
HERE COMES THE DEVIL
(Adrián García OF Bogliano - Mexico / USA - 2012 -  FRENCH PREMIERE)
A horrific sexual and metaphysical drama where a model family will face a serial killer and ... its worst demons. Richard Stanley and Alejandro Jodorowsky are not far ...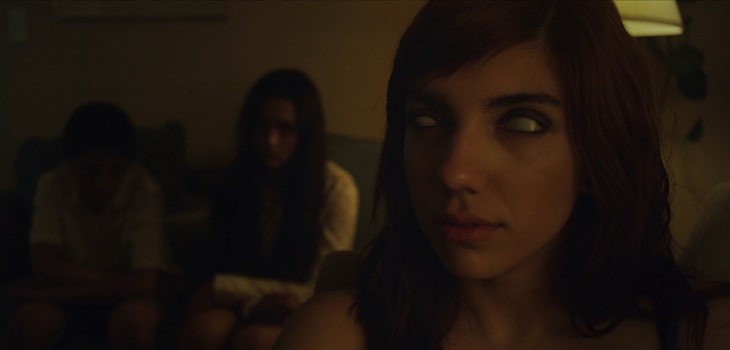 HORROR STORIES
(Hong Ji-young, Im Dae-woong, Jeong Beom-sik, Kim Gok, Kim Sun Min Gyoo-dong - South Korea - 2012 - FRENCH PREMIERE)
A quartet of horrific stories mixing ancestral fears and contemporary terrors.
MODUS ANOMALI
(Joko Anwar - Indonesia - 2012 - FRENCH PREMIERE)
An unpredictable ride to Hell for a family man above all suspicion. A manipulative treasure hunt from which no one escapes unharmed.
STITCHES
(Conor McMahon - Ireland - 2012 - FRENCH PREMIERE)
An old school slasher in which a former  pervert clown returns to take revenge on  a group of  carefree youngsters. A pure gore uninhibited guilty pleasure!

THE FLYING SWORDS OF DRAGON GATE
(From Tsui Hark - China - 2012 - FRENCH PREMIERE)
An epic and whacked out swashbuckler directed by the absolute master of the genre: Tsui Hark.
JOHN DIES AT THE END
(Don Coscarelli - USA - 2012 – FRENCH PREMIERE)
10 years after Bubba Ho-Tep the great Don Coscarelli (legendary creator of the Phantasm saga) returns to cinema with a crazy baroque feature on the misdeeds of a particularly powerful synthetic drug.
+ The CLIVE BARKER Night: the FRENCH PREMIERE of the cursed director's cut of the film Nightbreed (1990) will be screened.