Next december, from the 5th to the 10th at Max Linder Panorama cinema (24 boulevard Poissonnière, 75009 Paris), the 7th edition of the PIFFF will be back, celebrating fantasy film on the most beautiful screen in France.
No need for long introductions, the new festival goers will quickly mix with the regulars.
Just a few changes to be noted for the 2017 edition : No crowdfunding this year. But since the goodies and advantages of last years' campaign were highly appreciated, we will continue to offer, to all those who purchase the "PREMIER" Festival Pass, a priviledged access to the balcony's first row and a gorgeous tote bag (perfect to carry all the goodies you'll find at the festival boutique).
To buy your PASS it is here: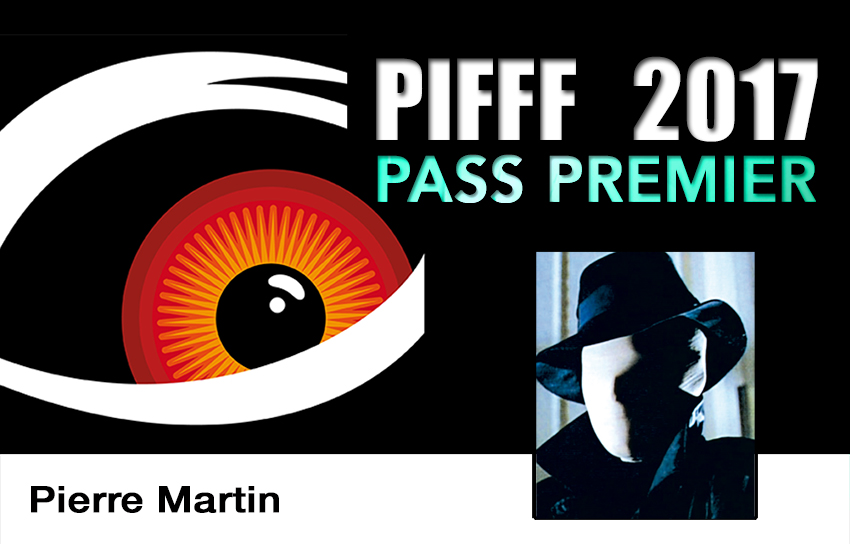 [Be quick, PREMIER PASSES are in limited edition, only 26 available]
The "regularl" PIFFF PASS is available on the Mad Movies Shop.
Obviously PIFFF would be nothing... without its film selection! Here is a taste of this edition :
The Endless by Aaron Moorehead and Justin Benson (USA, 2017)
The new indie-scene sensation. By film makers of Resolution and Spring (rewarded "Œil d'Or", PIFFF 2014)
Leatherface by Julien Maury and Alexandre Bustillo (USA, 2017) // French Premiere // With the presence of the filmmakers
The crazy prequel of Tobe Hooper's masterpiece.
68 Kill by Trent Haaga (USA, 2017)
A gore & nasty comedy about gender wars. And male defeat!
Downrange by Ryûhei Kitamura (États-Unis, 2017) // French Premiere
The new shocker made by Japan's Sam Raimi.
Mutafukaz by Shōjirō Nishimi and Guillaume « Run » Renard (Japan / France, 2017) // With the presence of the filmmaker
The animated film adaptation of the "hybrid street comic book" Run published by Ankama.
Dave Made a Maze by Bill Waterson (USA, 2017)
A DIY version of Cube. Inventif and delightful!
Big Trouble in Little China by John Carpenter (USA, 1986) // Cult screening
A tender homage to Hong Kong film, by John Carpenter. Shown the first time in France in a restored 4K version.
36:15 code Père Noël by René Manzor (France, 1990) // Cult screening // With the presence of the filmmaker
An eccentric home invasion, notably made in France. Long time unseen, presented her for the very first time in a restored 2K version.