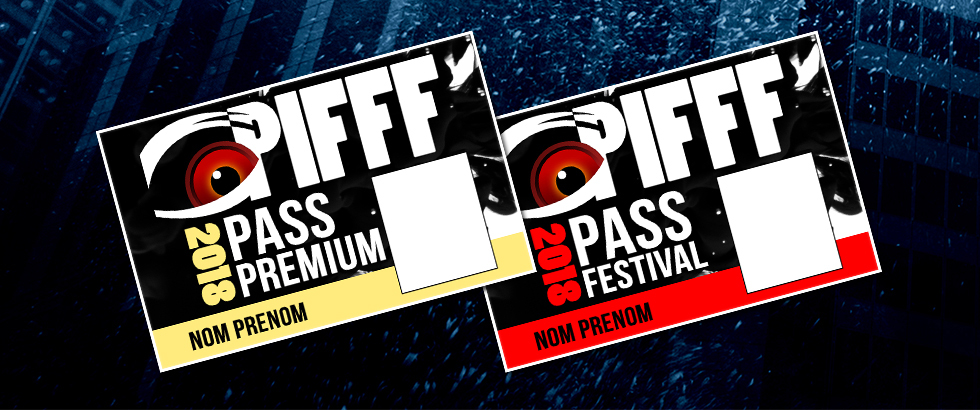 PASS FESTIVAL
To access each screening with a priority access to the theatre. All informations:
http://www.pifff.fr/pass-en

TICKETS
Individual tickets for each screening available for sale on the Max Linder Panorama website

Also available at the Max Linder Panorama checkout: 24 boulevard Poissonnière 75009 Paris

- Regular price : 8 €
- Morning (until noon) : 6 €

At the Max Linder Panorama checkout, UGC Illimitées and LePass subscription cards are accepted one hour before the screening (for example: from 7PM for a film at 8PM), subject to availability.


Max Linder Panorama loyalty card: includes 5 tickets, valid 6 months, for a cost of 30€ ( i.e. 6€ per ticket! ).
This card isn't nominative, you may lend it, offer it. For one screening, you may use no more than 3 of the card's tickets. If the screening is 3D, an extra fee of 2€ will be requested.

C.I.P. Card
(Carte des Cinémas Indépendants Parisiens) : 5 tickets for 30 euros, valid 6 months, 9 tickets for 49 euros, valid 9 months. For one screening, you may use no more than 2 tickets.
Valid cards and passes at Max Linder Panorama:
- Ciné Chéque, O.S.C, TS30 (1.50€ fee requested), C.E.France Telecom, Mediavision and mardi Cineday (1 ticket purchased = 1 ticket offered, within the limit of available seats, if you have a code cineday/Orange).
- Rediced price everyday for following cardholders: Cezam, Scam, Sacem