PRESS & PRO
MEDIAS RELATIONS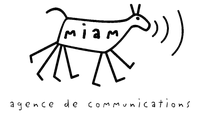 MIAM
39 rue de Rome - 75008 Paris
Tél. : 01 55 50 22 22
> accreditations and e-tickets : Nathalie iund (
n.iund@miamcom.com
)
> interview requests : Blanche Aurore Duault (
ba.duault@miamcom.com
)
ACCREDITATIONS
Accréditation ou ticket à la séance ?
Cette année, le festival ayant lieu au cinéma Max Linder Panorama, toutes les cartes d'abonnement mensuel (UGC/MK2, Gaumont/Pathé) sont acceptées pour toutes les séances du festival (sauf la nuit du PIFFF).
Comme chaque année, les accréditations sont inutiles pour les soirées d'ouverture et de clôture puisque les invitations se font sur liste. Pour les autres séances, si vous prévoyez de ne venir que 2 jours sur le festival ou bien que vous comptez voir maximum 3 films, merci de faire des demandes de tickets à la séance.
A l'inverse, si vous comptez venir tous les jours et voir la majorité des films, merci de faire une demande d'accréditation.
Who can ask for an accreditation ?
> film industry professionals : producers, distributors, buyers, sponsors, cinema owners and festival directors.
> journalists : print press, television, radio and internet. Coverage of the festival is expected. For blogs and websites, please note that we prefer professional websites and blogs which have a proper festival report and not only movies reviews.
> photographers : agencies et press photographers
How to make a request ?
> Accreditations and tickets requests have to be send to :
n.iund@miamcom.com
Accreditation process
> once the application form is completed, you will receive a confirmation email
> if your accreditation is accepted, you will receive the information for collecting your badge
> if the accreditation is refused, you will receive an email inviting you to purchase a festival pass
Use of the accreditation
Please note that the accreditaion is personal and non-transferable to any other person.
Each day, the festival shall provide a certain number of entry tickets. These tickets will be given to you on presentation of your accreditation, within the limit of the number of places available, at the press desk located in the cinema's entrance hall during the hour period prior each screening.
PRESS MATERIAL
Download the press release of September 11th 2017
For photos of the films and photos of the festival, please contact : Blanche Aurore Duault (
ba.duault@miamcom.com
)
PRESS MEETINGS, INTERVIEWS
Please send your requests by email to Blanche Aurore Duault (
ba.duault@miamcom.com
)